World Book Day
DO YOU KNOW THE STORY BEHIND WORLD BOOK DAY?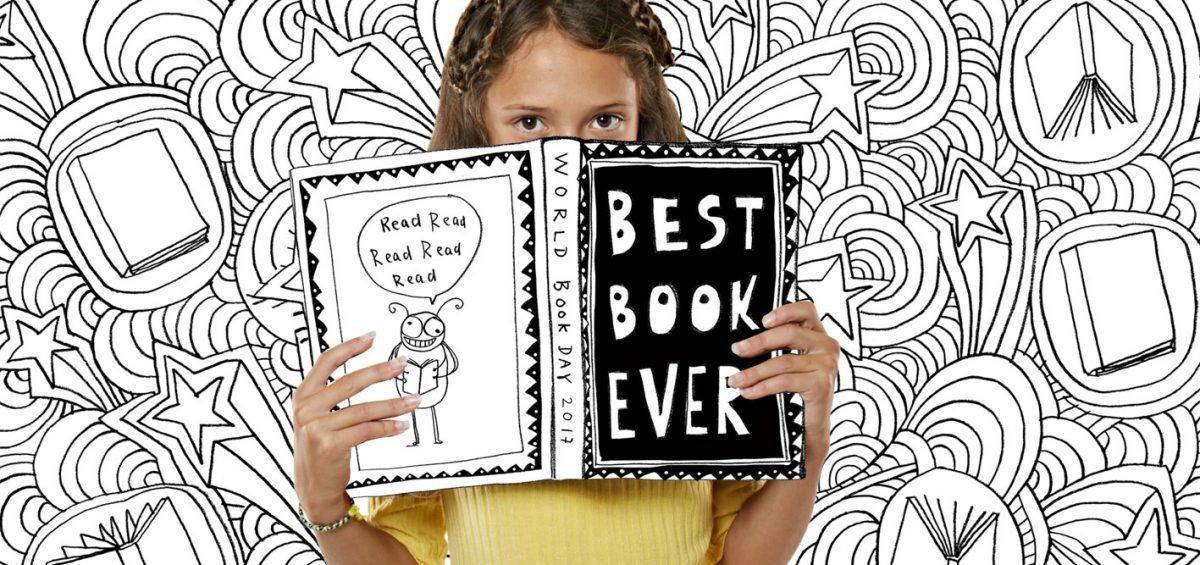 It may be surprising to some to discover that the origins of World Book Day can be found in Catalonia as far back as 1923. Starting life as a Catalonian tradition of giving books away to friends and family in honour of the Spanish author Miguel de Cervantes (amongst other things, he wrote the famous book Don Quixote). It wasn't until 1995 however, that we saw the first proper instance of the day we now know and love the world over.
World Book Day was first created in 1995 by UNESCO as 'World Book & Copyright day', and was aimed at promoting reading, publishing and copyright. Since then however, it has grown bigger than anyone could ever have hoped for, with over 100 countries now taking part in World Book Day Celebrations that encompass everything from reading and writing, to fancy dress and drama events.
Traditionally celebrated on 23rd April, this date was selected to honor the deaths of William Shakespeare and Miguel De Cervantes, as well as other prominent authors including Inca Garcilaso de la Vega who were all connected to that date by virtue of birth or death.
The UK however, celebrates World Book Day UK on the first Thursday in March so that it can be celebrated in school term time. This gives school children maximum exposure to all of the fabulous events and activities World Book Day has to offer, and allows them and their parents to enter into the spirit of the day.
World Book Day as we now imagine it in the UK was first launched in 1998 by then-Prime minister Tony Blair as a way to allay fears and concerns over poor reading and writing standards, and is a non-profit charity with the sole focus on 'creating readers for the future by igniting a love of books and reading in children and young people.'
The founder of World Book Day UK, Baroness Gail Rebuck, also Chair of Penguin Random House UK and founder of Quick Reads, says: "In 1997 the level of children's engagement with reading was at a point of national crisis. The previous year a Government report had been released showing that 42% of 11-year-olds failed to achieve level 4 in reading and writing on entry to secondary school. We wanted to do something to reposition reading and our message is the same today as it was then – that reading is fun, relevant, accessible, exciting, and has the power to transform lives. I've seen first-hand how World Book Day has affected social change and long may it continue."
As part of the push to encourage more children to read, World Book Day UK partnered with National Book Tokens and provided all UK Schoolchildren with a £1 Book Token to be used on specific £1 World Book Day books, or as a contribution to any book they liked. With a variety of other activities including special activity days, books swaps and book readings with the celebrity £1 book writers also taking place in order to keep the whole day revolving around book based fun.
For the first 2 years, World Book Day released specially created anthologies priced at a £1 for children to use their book tokens on. From 2000 however, a selection of different £1 books have been released each year, giving children greater choice on what to read and allowing the charity a variety of books aged at all range of reading levels.
It's here that we can see one of the greatest successes of World Book Day, with over 13 million book tokens being exchanged for one of the nearly 150 books written since the day's inception. Amazingly, this number continues to rise year on year, with 789,738 book tokens being exchanged in 2016 and a concerted effort is underway to top 1 million this year. It's a clear sign that for children, reading has become fun again!
Seizing on the opportunity to encourage these literary celebrations, 2006 saw another milestone for World Book Day with the launch of 'Quick Reads'. Targeting emergent adult readers, Quick Reads are written specifically for entry level readers but also design ed to appeal to wide audiences. This ensures readers are still captivated by the stories whilst being able to read them easily. Fantastically, all Quick Reads books can also be purchased with the help of a £1 National Book Token, helping break down the barriers to adult literacy.
World Book Day however, has become about much more than just book tokens and for the past 19 years has been growing hugely year on year. The majority of UK schools now see the event as a key part of their educational calendar and offer a huge range of World Book Day activities for children including reading games, practical events and most importantly, fancy dress.
Dressing up has completely revolutionized World Book Day, and is now probably the most recognizable aspect of the day. Schools have really taken on board the benefits a fancy dress costume can create through recreating favourite characters, keeping reading exciting and creating discussions around chosen books. It also gives a fantastic opportunity for parents to talk with their children about their literary heroes, old and new.
Designed at encouraging an enthusiasm in reading, these activities bring stories and characters to life and give children a chance to really immerse themselves in literature in unique way.
The past 20 years have been a whirlwind of successes with World Book Day going from strength to strength since its creation to become the biggest literary day of the year in the UK and a staple of the school calendar
As you can see, World Book Day has been on an incredible journey the past 20+ years, and the journey looks set to continue as it enters its 22nd Year with such a bumper selection of books, events and activities available for this year's event.
If you're stuck for fancy dress ideas for you or your child, Harlequins full range of World Book Day costumes including fully licensed outfits and more is guaranteed to bring you the best book based outfits around.
.